Question: What do Akorn Pharmaceuticals and the Corner Bakery Café have in common?
Answer: Both recently declared bankruptcy.  The economic uncertainty brought on by the global pandemic has led to an increase in bankruptcy filings, with companies and individuals alike struggling to stay afloat.
Meanwhile, the Chicago Loop Alliance says office occupancy is only about half of what was pre-pandemic. Corner Bakery Café, which has several restaurants along The Loop, is just one of many businesses there that are still struggling to keep their doors open. Headquartered in Dallas, Corner Baker Café recently filed for Chapter 11 bankruptcy protection.
And then there's Gurnee-based Akorn, which is now under investigation after filing for Chapter 7 bankruptcy and unexpectedly laying off about 400 workers.
Unfortunately, industry experts predict more of the same in the coming months, as these incidents indicate a larger trend of rising bankruptcy filings nationwide.
National trends
According to data provided by Epiq Bankruptcy, total national bankruptcy filings last month were 31,087, up 19 percent from the 26,215 total filings registered in January 2022. The increase in filings was seen across all chapters, including Chapters 7, 11, 13, and 15.
Total commercial filings also increased by 12 percent, with commercial Chapter 11 filings up by 70 percent. And all subchapter V small business filings increased by a whopping 49 percent.
State and local trends
Here's a snapshot of what's happening here in Chicago and Illinois, according to the most recent data from the American Bankruptcy Institute.
There were 1,331 bankruptcy filings in Illinois in January 2022, representing a 14.4 percent increase from the previous year.
Chicago saw a 21.9 percent increase in bankruptcy filings over the same period.
Why are bankruptcies expected to surge?
Although the Covid-19 pandemic is undoubtedly a major contributor to the surge in bankruptcies, it's just one of the reasons. Rising inflation, supply chain disruptions, and an overall slowdown in economic growth all played a part in the recent financial instability for individuals and businesses.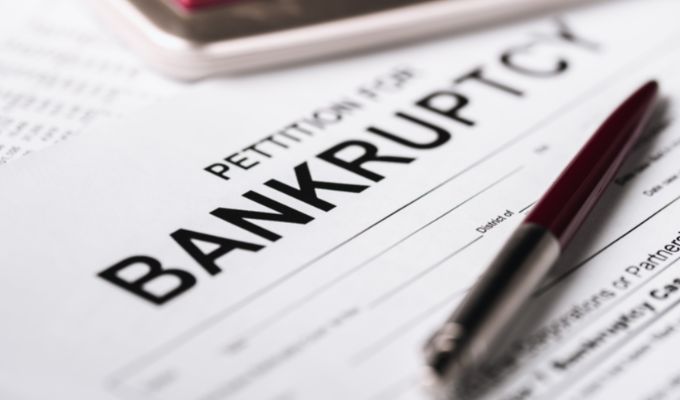 But filing for bankruptcy doesn't necessarily signal the beginning of the end of a company's or individual's financial health.
In fact, bankruptcy may be a viable option for those struggling with debt. Of course, it can also have serious consequences, which is why it's more important than ever to take steps to stay solvent and avoid bankruptcy.
Here are five tips to help you stay financially stable in uncertain times:
Create a budget – and stick to it
When things are great, and your business is running on cruise control, it's easy to go off-budget and let some things slip. But doing that is particularly dangerous these days. So when you sit down to create a new budget, track your income and all outgoing expenses to ensure your spending does not exceed your income.
Cut expenses where possible
If you find that your expenses are exceeding your income, then it's time to cut back. Difficult? Yes. But it's essential to prioritize your expenses and eliminate unnecessary costs. For example, individuals can save money by cooking at home instead of dining out, or small business owners can take care of their own upkeep rather than hiring a cleaning crew. Cutting costs means someone will lose out, so these are always painful decisions.
Look for additional sources of income
Continue to look for additional sources of income. Diversify your product or service offerings if you run a business and seek out partnerships to cut costs and overhead. Individuals can take on side gigs when time allows. Having multiple sources of income provides a safety net in case the primary source of income is lost or severely reduced.
Seek financial counseling
This can also be viewed as taking a proactive approach. You don't have to seek financial counseling only once you face hardships. Instead, a financial expert can help you finetune your budget, create a debt repayment plan, and provide guidance on managing your finances. Businesses may still be available for pandemic funding, although that is drying up quickly. A financial planner should also know of state or federal funding opportunities for businesses like yours.
Consider bankruptcy as a last resort
Finally, bankruptcy should be seen as a last resort. While bankruptcy can provide a fresh start for those drowning in debt, it's a complex process that requires the assistance of a professional – and it might not even be the best choice for you as an individual or for your business.
Remember, financial stability is a journey that may take time and effort to achieve. But with careful planning and hard work, you can stay afloat even in turbulent times. Still struggling with debt? Connect with a Chicago bankruptcy lawyer today at David M. Siegel Bankruptcy Law Firm.