You're drowning in debt, and you've been struggling to keep your head above water for months. Every time the phone rings, you feel a knot in your stomach, wondering if it's another creditor demanding payment.
And forget about bankruptcy. There's no way you would qualify, and even if you did, you're afraid of what you'd have to give up – mainly your house.
Does this sound familiar?
Before you throw in the towel, you should dive deeper into some of the common myths surrounding bankruptcy. After all, your lack of knowledge may be holding you back from a fresh start. Let's look at the facts and debunk the top 10 myths about bankruptcy in Illinois.
Myth No.1: Filing Bankruptcy in Illinois Will Cause Me to Lose Everything
This is one of the primary concerns people have about bankruptcy.
Sure, certain assets may be sold off during a bankruptcy process, but Illinois law provides certain exemptions that allow you to keep some — or all – of your assets, like your home, car and personal property, all while working towards rebuilding your finances.
Myth No. 2: Filing Bankruptcy Will Ruin My Credit Score Permanently
The hit on your credit score is unavoidable. That's the bad news. The good news? It's not permanent. Many say they've rebuilt their credit by making on-time payments and managing their finances more responsibly within several years. (Here's a quick tip: Don't take on more debt – which means you might want to get rid of your credit cards or only use them for necessities!)
Myth No. 3: There's an income requirement
This goes hand-in-hand with another myth: Bankruptcy is only for the wealthy. Again, anyone struggling with debt may benefit from bankruptcy.
Overall, Illinois bankruptcy filing requirements do not impose an income requirement. That said, some types of bankruptcy (such as Chapter 7 bankruptcy) do have income limits. If you don't meet those thresholds, you may still be eligible for other options, like Chapter 13 bankruptcy.
Myth No. 4: This Will Get Rid of ALL My Debts, Including Taxes and Student Loans
That would be great if true.
Fact is, bankruptcy can alleviate most forms of debt but some cannot be discharged, like student loans and most taxes. Fortunately, though, bankruptcy should provide you some debt relief by allowing you to repay those loans over time (which, by the way, should halt all those pesky collection efforts!).
Myth No. 5: You Can Only File Once
Though there may be limitations on the frequency you file for bankruptcy, there is no cap on how often. How long it will take before filing again depends on the type of bankruptcy filed and whether a discharge was obtained in your previous case.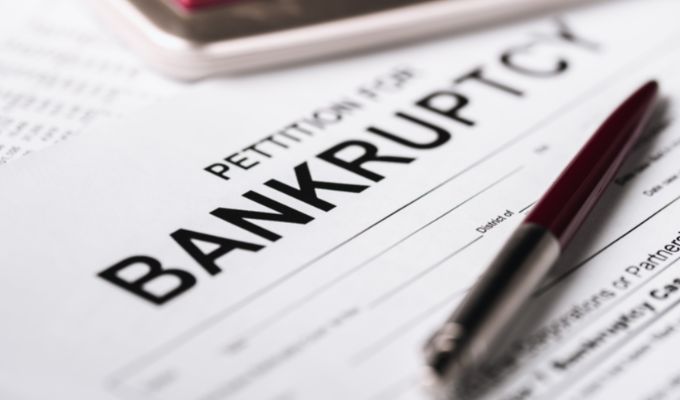 Myth No. 6: You Cannot Discharge Medical Bill Debt
Think those sky-high medical bills are untouchable in a bankruptcy proceeding? Are you afraid you'll be stuck with those bills forever?
That's not necessarily true.
In fact, medical debt is one of the primary reasons why people file bankruptcy, as the debt can often be discharged. A bankruptcy lawyer can go over all your options.
A brighter future!
Bankruptcy may seem like the end of the world, but it's important to remember that it's not the end. Instead, think of it as a new beginning. Don't let the myths surrounding bankruptcy hold you back from taking control of your finances and starting over with a fresh start. If you need help navigating the bankruptcy process, contact a Chicago bankruptcy attorney today to schedule an appointment and take the first step toward a brighter financial future.