This is the bankruptcy case study for Ms. W., who resides in Chicago, Illinois. She is here to discuss filing for Chapter 7 bankruptcy. She recently lost her job. Her previous income was insufficient to cover her expenses after she became divorced. Let's examine the facts of her case: She currently resides in Chicago and has resided at that address for the past six years. It is a single-family home worth approximately $164,000. There are two mortgages against the property. The first mortgage is with NationStar, with a balance of $70,000 and a monthly payment of $894. The second mortgage is BMO Harris, with an outstanding balance of $47,000 which is a balloon mortgage. She is currently up-to-date on her mortgages and she is up to date with property taxes. Although there is some equity in the property, I believe that it would be protected in a chapter 7 when the trustee factors in the cost of sale, the attorney's fees and the debtor's exemption.
Personal Property
The debtor owns a 2015 Hyundai Santa Fe automobile. The vehicle is secured by Capital One 360, the balance to pay off the loan is $21,000 and the monthly payment is $440. She is current on the vehicle and she intends on keeping it. She will need this vehicle to get to and from work when she becomes gainfully employed. In terms of other personal property, she has a checking account and a savings account at Harris Bank. There is not a significant balance in either account.  Specifically, the accounts contain less than $50. She has minor household goods which she values at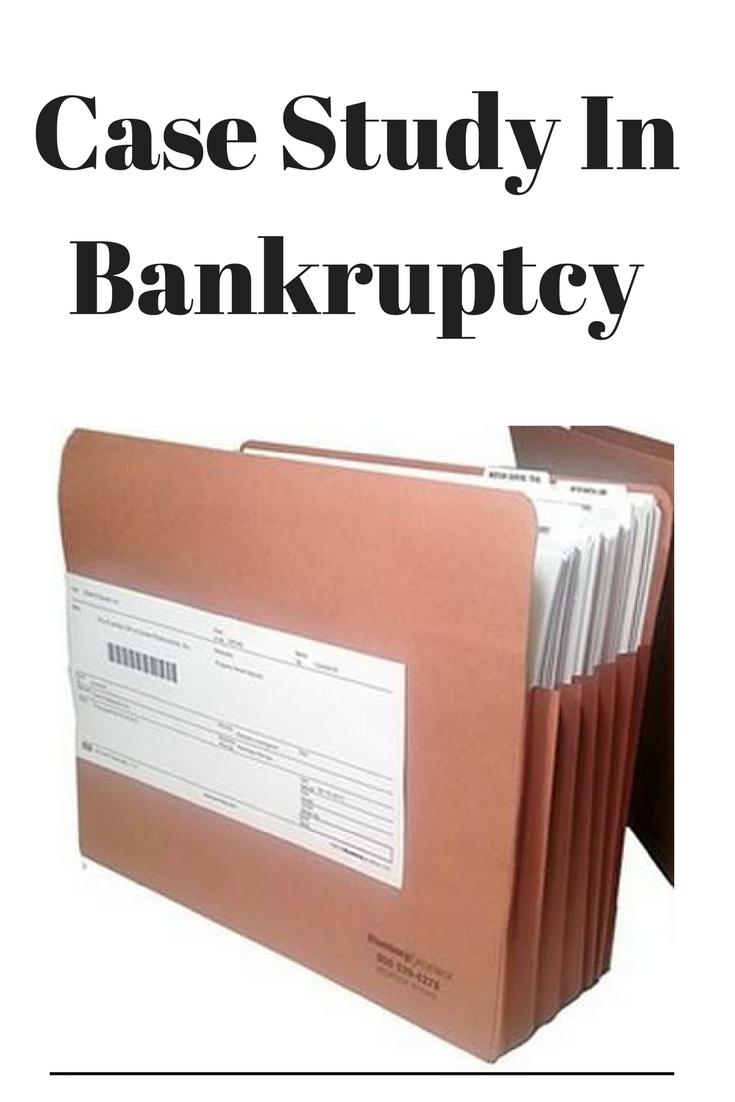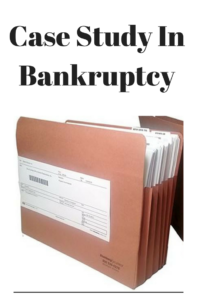 $300, normal apparel which she values at $200, term life insurance with a death benefit only, a retirement account with $38,000 in it, and a minor tax refund expected in the amount of $1100.
Household Description
In terms of her household, she is divorced with no minor children. She is currently unemployed and seeking gainful employment. In the meantime, she is receiving $1650 per month as and for unemployment benefits. Her monthly expenses are as follows: the first mortgage is $895, water and trash is $100, electricity and gas is $200, cellular phone is $80, Internet is $40, food is $350, medical expenses are $200, auto insurance is $113, and her auto payment is $440. Based upon her income and expense analysis, she does not have the ability to repay any of her debts. Thus, she is going to qualify for chapter 7 bankruptcy. Chapter 7 will eliminate the approximate $15,000 worth of credit card debt as well as the $4000 worth of medical debt that she is carrying. The filing will require a fee of $335 to the Clerk of the U.S. Bankruptcy Court. The remainder of the fee for attorney's fees can be paid out over time with an installment payment plan. She will have to appear one time before a chapter 7 trustee to be examined under oath regarding her income, expenses, assets and liabilities.
Benefit of Bankruptcy
The above is a perfect example of someone who will benefit greatly by the federal law which provides for debt relief. Specifically, chapter 7 of the bankruptcy code will allow for the elimination of miscellaneous credit card debt, medical debt, personal loans and other debts for most services. The above-debtor qualifies because her income does not exceed her expenses and she does not have significant assets from which to pay her creditors. Additionally, she is entitled to an exemption in Illinois with regard to specific property. She can protect up to $15,000 worth of equity in the home, $2400 worth of equity in a vehicle and $4000 worth of miscellaneous personal property as well as some other exemptions. My strong advice for Ms. W., from Chicago, Illinois is to take full advantage of the chapter 7 bankruptcy laws and get a fresh start. She would then be able to get back on her feet, become gainfully employed and be able to provide for herself and for her future.